New Patients at Optimum Chiropractic & Health Center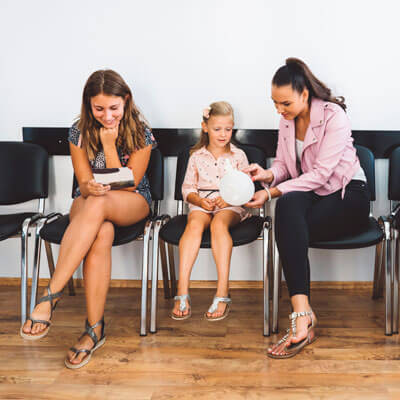 As chiropractors in Annandale we want all of our patients to feel immediately at home when they walk in the door. Since chiropractic care involves a series of visits, with each one building on the ones before, it's important for you to feel comfortable right from the start. Read below to find out what to expect at your visits to Optimum Chiropractic & Health Center.
Your Visits to Our Annandale Practice
When you enter our office, you will be greeted by our receptionist. We will need to make a copy of your driver's license or a valid state ID along with any insurance cards you might have. If you are here because of a vehicle accident a copy of the report may be necessary.
After that is completed, you will be given our office forms to complete, or you can download and print your new patient forms ahead of time and bring them with you. You will then have an opportunity to consult with Dr. Reza Nikpour to discuss any health issues or goals you might have.
After your consultation we will complete a generalized physical examination. This can include a series of test done to determine the root cause of their chief complaint. X-rays will be taken if needed.
After the examination, Dr. Nikpour will review the x-rays, lab diagnostics, and neurodiagnostics. He will discuss his findings with you and explain his treatment plan. We encourage you to ask any questions you might have about your treatment plan at this time.
In some cases, your treatment may begin at this initial visit. The doctor will discuss your options with you prior to beginning your treatment.
A regular office visit to Optimum Chiropractic & Health Center can be quick! They generally take about 20-30 minutes depending on your treatment.
How Long Will Visits Be?
New Patients: If you are a cash-paying patient or have insurance please allow 45 minutes to 1 hour for your initial appointment.
Personal Injury or Workers Comp Cases: Please allow 1 – 2 hours for your initial appointment (generally, it may take an ample amount of time to complete the paperwork)
Get Started Today
Contact us today to schedule an appointment so we can help you and your family.
CONTACT US »


New Patients at Optimum Chiropractic & Health Center | (703) 658-0967